Ice Blocks
















What you will need:
Ice cube trays
Any kind of juice
(optional) Yogurt & fresh fruit

Directions:
1. Pour fresh fruit in ice cube trays and freeze. Isn't that easy?

2. Or mix yogurt with fresh fruit and freeze. So yummy……

There you go…… great treats anytime!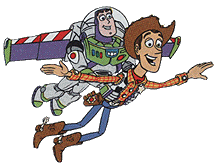 More Recipes please, we're starving!

This site hosted by the friendly folks at AlaskaMade.com
Visit them for Alaskan made products & gifts, Alaska photos, & a free contest!