BLUEBERRY PANCAKES













Grampa, we love you and we love blueberries……..

TOOLS:
large, nonstick frying pan or griddle
wire whisk
long-handled wooden spoon
large mixing bowl
spatula
measuring spoons
medium mixing bowl

INGREDIENTS:

Bisquick or Krusteaz pancake mix (so easy to use) follow the directions on the box.
1 cup blueberries, fresh or frozen (if frozen there is no need to thaw the berries completely before using them). Fresh from Grampa's backyard are the best!
Fresh fruit, fruit spread, or syrup

DIRECTIONS:
1. In a large bowl, mix the pancake mix with a wire whisk.

2. Add the blueberries and stir very gently so that the batter is a little lumpy.
3. Heat a large, nonstick frying pan or griddle to medium-hot (350 degrees). Spray with vegetable oil spray. Drop a tiny drop of the batter into the frying pan to test for the correct heat -- when it sizzles it is ready. Pour batter into the frying pan. When the pancake is bubbly on top and the edges are starting to brown lightly, carefully flip the pancake using a spatula. Cook on this side for 1 or 2 minutes.

4. Serve the pancakes immediately, with your favorite fresh fruit, fruit spread, or syrup.

5. When Gramma makes pancakes she pours the batter on the griddle in the shape of the first letter of our names or in a smiley face.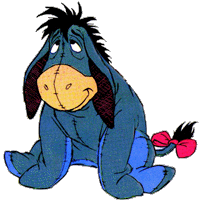 I'm so full, but I'm going back to Recipes for more!

This site hosted by the friendly folks at AlaskaMade.com
Visit them for Alaskan made products & gifts, Alaska photos, & a free contest!