GRAMPA'S DUMP CAKE

This is Grampa' favorite because we make it for his birthday.
1 can cherry pie filling
1 can crushed pineapple with juice
1 box yellow cake mix
1 cube of butter
1 cup pecan pieces
You'll need a 9X13 pan.

Pour in the cherry pie filling and the pineapple to cover the bottom of the pan.  Sprinkle the cake mix over the entire pan.  Cut the butter in little cubes and place evenly over the cake mix and then sprinkle with the pecan pieces.  Bake at 350° for approximateely 50 minutes.

Isn't that easy!!!!  We serve it with vanilla ice cream and sing "Happy Birthday" to Grampa even if it's not his birthday!  He really likes this cake and so do we....
 Let's get some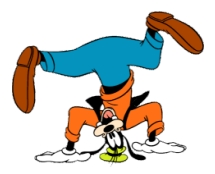 more yummy recipes!

This site hosted by the friendly folks at AlaskaMade.com
Visit them for Alaskan made products & gifts, Alaska photos, & a free contest!